Tutorial Presented by Member
Ivar Hestnes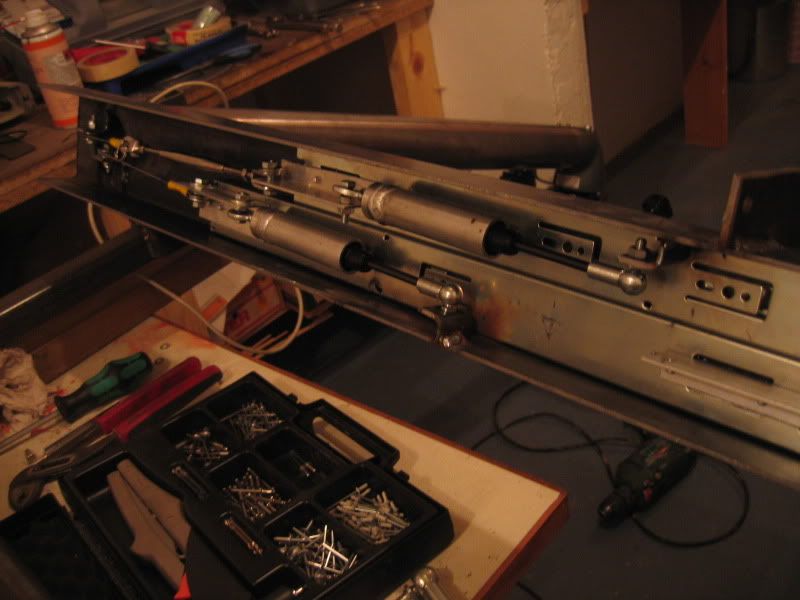 Ivar Hestnes, delivers another useful tutoria. This time he takes us through the 737 Yoke mechanism. Seems Interesting...so sit back and enjoy the tutorial
Okay, as promised I have made a few drawings and taken lots of shots.
Tools needed: Grinder, lathe, MIG-welder, TIG-welder, drill with support, plasma-cutter and some regular tools. I dont have all of these tools myself, so some of the work is done by friends and companies.
Parts needed: 4 bearings made by KOYO. I dont have the part number but show the supplier the photos and tell him that it is for a 12mm shaft/bolt.
2 pcs M-8 ball links for cylinder, 2 pcs M-12 ball links for linkage between yokes and "triangle". Several M-12 bolts and nuts.
I have not made any drawings for my cylinder setup. Not needed. The pictures will tell the story. Only thing important is that the end piece of the cylinder bust be as long as the threads on the banjo-bolt. And when making the nylon parts in the lathe, make it tight. Just like a tire-pump

Here we go: