Tutorial Presented By Member
kinsky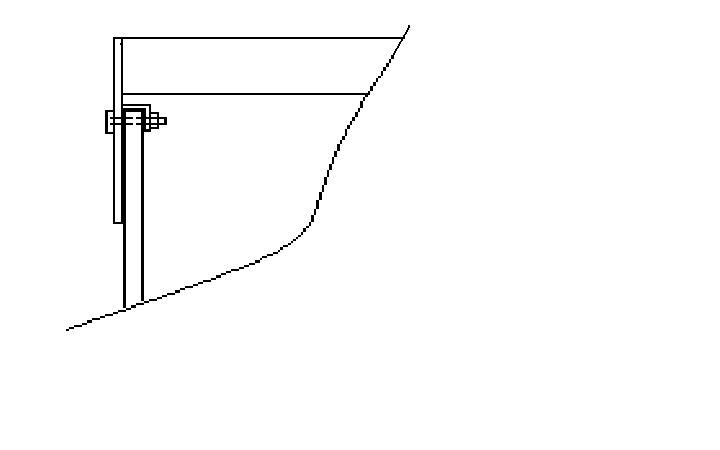 Attempting to make a pedestal. Here is an interesting tutorial for Pedestal using MDF and with wood cutting scheme.
My English is not that great but i hope this will be understandable English enough to built your own pedestal.
Material list:
MDF panels as shown on the wood-cutting scheme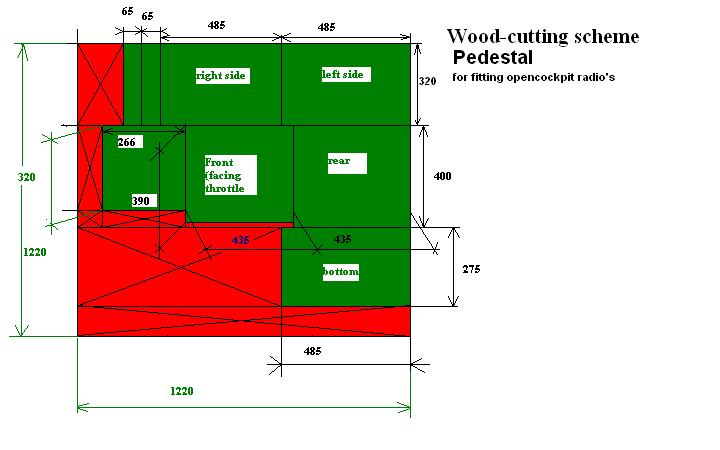 4 mtr slats 15 x15 mm
1mtr aluminium profile (90 degrees cornered) 10 x10 x2 mm
1 mtr aluminium T shape profile 15 mm (20 is also possible)
2 mtr aluminium flat profile 60 x 2 mm (we used 50 x 2 because we could not find the 60
mm)
1 box of 20 mm long mdf ore chipboard screws
1 tube construction glue
Two peaces of bendable plywood (we just used the one mm thick version) 126 x 485 mm
Make sure you use 8 mm mdf. In Europe the measurements of the mdf panels are 1220 x 1220 MM.
I have used wooden slats of 15 by 15 mm to mount the panels together whit screws and glue. Mount on the sideboards the slats (measured to there sides) in front and rear position so you can mount the front and rear panels to the side. (Yes the sides are mounted between the front and rear panel)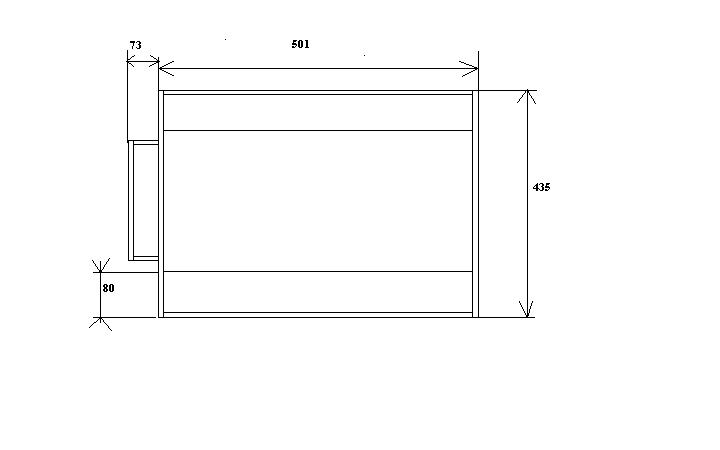 Make sure the rear panel sticks 10 mm above the side panels (the face panel of open cockpit radio is 8 mm high and the aluminium strip is 2 mm high). Mount on the bottom panel the slats on the side just so far backwards as the thickness of the bendable plywood panel (ours is just 1 mm thick). Do the same exercise on the lower side of the side panels. (see the drawing round bottom)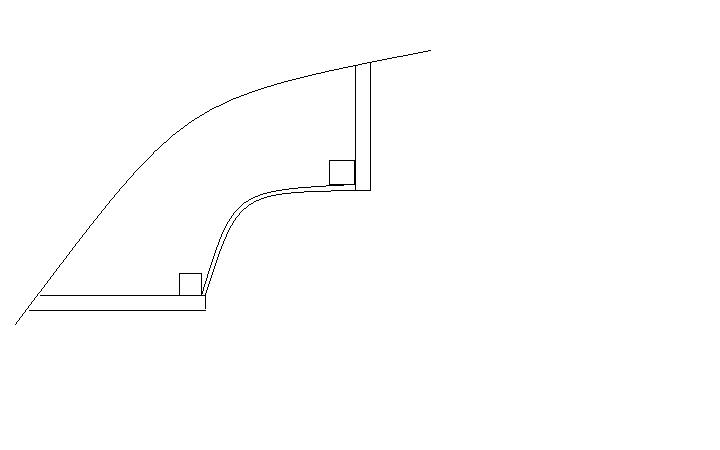 Glue and screw the pedestal together (screws mounted from the inside) and wait to mount the bendable plywood.
Test-fit the ply wood and highlight the sides so you can cut out the round part of the pedestal.
Now the rough part is finished. Now you can mount the aluminium parts to the pedestal, the t-shaped ones in the middle of the pedestal en bend the 60 mm flat part around the pedestal.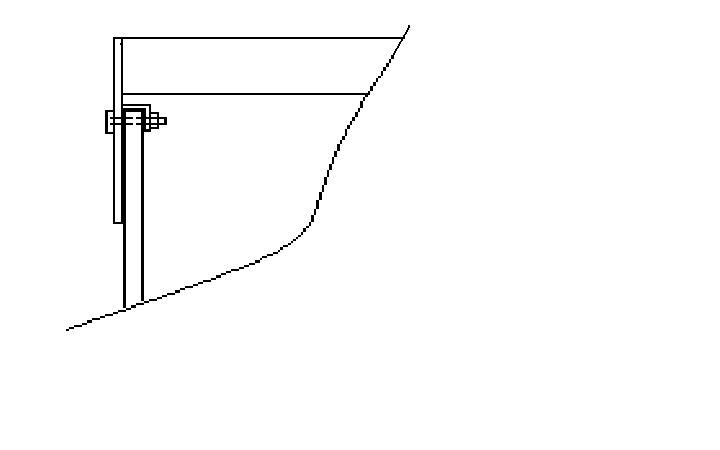 Sand down the corners of the pedestal in to round curves.